about us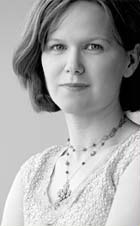 Creating Stylish, Professional and Modern Websites for over 20 years.
The Art of Jen believes in designing and building websites that work for our clients. Our sites not only look professional and appealing, but are also built to give our clients the best functionality and return on investment. We do this by not only creating web sites, but by building sites that suit our clients needs. We have the capabilities required to create a website to meet any need or goal: from working with 3rd party APIs to creating custom applications.
The owner of The Art of Jen, Jenna Brenn, has 20 years of experience in web development. She began her career at two of the top advertising agencies in Kansas: Greteman Group and Sullivan, Higdon and Sink. There she worked on the websites for well-known brands such as Cargill Meat Solutions, Cessna Aircraft, Bombardier, Learjet, and Royal Caribbean. She also served as an adjunct faculty instructor for Web Design at Friends University in Wichita, Kansas. For the past 12 years, she has continued her work with The Art of Jen in North Charleston, South Carolina.
process
Learning all about you!
In the Discovery Phase, we learn all about your company: your current systems, your customer base, your goals for the future and for the project, current struggles, etc. We take this information to heart and use it along with our massive design and development skills to create a development plan customized for you.

Designing your project
Using the information obtained in the Discovery Phase and the development plan, we put pen to paper (ok, mouse to Photoshop) to design a user interface that best suits both the needs of your business and the needs of your users. In the end, the design is a culmination of our designs and your feedback. Our interfaces are easy-to-use, modern, and attractive.
Building your functionality
Once the Design Phase is completed, our developers are set loose on your project. We know that your online presence is a forever-changing, living extension of your business and so our projects are built with flexibility and extensibility in mind. We use proven best practices in object-oriented coding that allow for agility and code reuse: both of which help to extend the life of your website or application.
Testing all scenarios
Just as important as the Development Phase is the Testing Phase. It is here that your project is put through its paces to ensure that it will stand up to the challenges encountered in a live environment. Unit testing (or automated testing) is completed (where available) in addition to manual testing. Browser/device testing is also performed (where appropriate) across a vast array of devices.

Tweaking to perfection
After your project is thoroughly tested and proofed, we hand it back over to you for approval. Using your feedback, we craft the final product.

Deploying to the world
Once all is completed and the project has been approved by all involved, we release it into the wild. Our team is on standby during this time to ensure that our baby makes a successful transition. Upon deployment, we begin analyzing both traffic and usage to start the auditing process where any improvements may be discovered.

Maintaining Excellence
We do not forget you post-launch! After the successful deployment of your project, we will help to keep your project secure, technologically up-to-date, and fresh. We will provide any necessary code updates, suggest any improvements discovered through auditing, and assist your team with any content updates.